Project Management
We provide the most economical and fastest solutions to possible problems by following up the projects of radiotherapy investors in the process from design to treatment in every subject before, during and after the investment.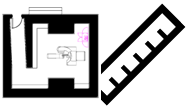 Site Preparation
We carry out the processes of designing the areas where radiotherapy devices and systems will be installed in accordance with today's modern clinical concept, implementing the designed projects, redesigning the existing spaces and modernizing them.

Supplying of RT Subunits and Peripheral Requirements
It is obligatory to be installed together with the radiotherapy device and systems: Chiller, UPS, Lead Proof Treatment Room Doors, Compressed Air Systems, Barisol, IT/Network Hardware…

Radiothrapy Equipment Installation
Medideal A.Ş.'s technical installation team certified by Varian Medical Systems, trained, equipped and experienced;
Varian Medical Systems has been providing installation services for all devices of the brand since 2013, especially in the EMEA region (Europe, Middle East, North Africa, Balkans, Caucasus).

Remarketing
In cases where the investors aim to renew the radiothrapy devices and systems they own, both to create additional resources for the investor by purchasing the devices and systems at hand, and to ensure that the devices and systems that have not completed their technological and economic lifespan are transferred to other centers, installed and operated.

Radiothrapy Service Procurement
We provide treatment to more than 5500 patients a year with state-of-the-art devices and the most up-to-date treatment methods used in these Radiothrapy devices, as well as the devices we provide operating services in the State and Private Sector…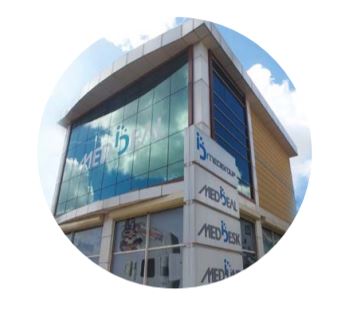 Experience & Trust Built for 10 Years
2011 with the experience coming from the applications in the fields of use in radiotherapy and the tools used in the applications, with an application with 20 training experience on 'Accelerators used in applications for the Medideal best practices', Applications in Turkey and the environment application fields Trainings, Treatment Planning Systems classroom and application trainings, Project Planning, Project Management, To carry out activities such as Providing Project Financing, Post-Installation Doctor, Physicist and Technical Service support.
EFFECTIVE PROJECT MANAGEMENT
MediGroup is a group of companies that is fully focused on and dedicated to radiotherapy devices, systems, projects and services. Our Mission and Vision; To produce the most economical and fastest solutions to the problems encountered during project management by using the resources effectively and efficiently, and to deliver the latest technologies to different countries, that can be reached by us, converting the opportunities into sectoral gains by bringing together the producers and investors in common projects .
Center Served By Income Sharing
Mechanical Installations Per Year